Days or evenings call for a additional information on hours, prices and reservations.
Winterwind Sleigh Rides
(906) 932-0156
Located just 5 miles west of Big Powderhorn Mountain on Airport Rd.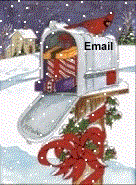 E-mail Winterlabs@portup.com for more information.



You are Rider Number
at Winterwind Sleigh Rides
Free counters provided by Honesty.com.


Web site by



Copyright © 2002 WINTERWIND SLEIGH RIDES All rights reserved.
The content on this website is not public domain